Lynn Rafferty plays the lead role of Jen Rooney in Taken Down beginning Sunday 4th November at 2130hrs on RTE.
https://www.rte.ie/tv/programmes/1005224-taken-down/
In this Irish crime drama set in Dublin, Esme, a young Nigerian girl is found dead at a bus stop opening an investigation into her death. This leads Inspector Jen Rooney and her team of detectives to a nearby centre where asylum-seekers are housed and processed. The shaken residents there are reluctant to talk to anyone. Many are terrified of deportation; many are just frightened of the police

We follow the team of detectives as they discover the world where refugees exist, and we see the unfolding impact their investigation has on fragile lives.

Some of the refugees find themselves under suspicion in surprising ways. Others have traumas from their past unearthed by the police attention with tragic consequences. The interventions of the centre's manager also become increasingly sinister.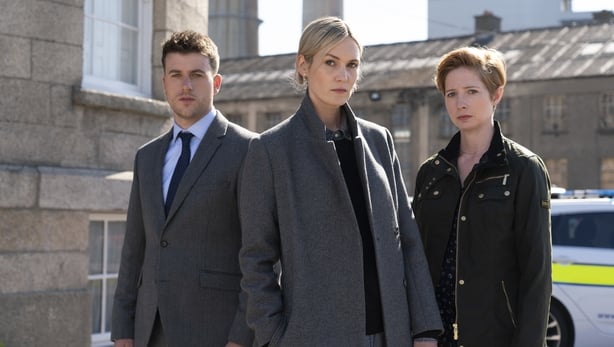 When Flora, another young Nigerian girl from the same detention centre, is reported missing the police wonder if there is a connection and if they have stumbled upon even more crimes in progress. It becomes a race against time for the investigative team to find Flora, which leads them into a world of trafficking and prostitution. When the police discover a brothel in the middle of the city that is connected to both Esme and Flora, they find that their moves are being countered by a cunning gang operating the brothel.
As the detectives enter this murky underworld they find their personal and professional lives pushed to the limits as they do all they can to find out who killed Esme and to rescue Flora before she suffers a horrific fate.
Taken Down begins on Sunday, November 4th at 9.30pm.